New single "Wrack and Ruin" out now!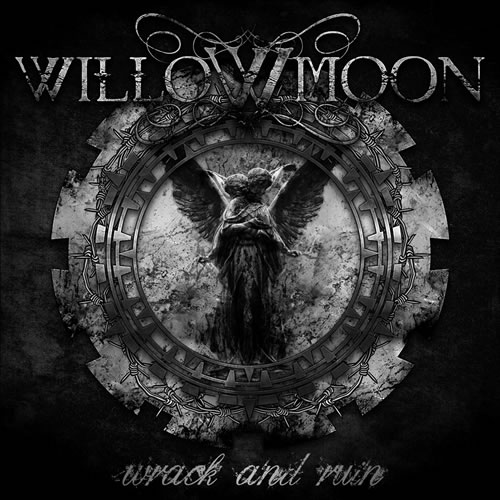 Following the digital and limited CD release of our "early demo" E.P. "Mechanical Animals" back in 2013, Willowmoon are returning with our new single "Wrack and Ruin", available to download for free now! Simply click the cover art above, or the link below to download our new single (Zip file, 320kbps MP3 files)
Download our new single "Wrack and Ruin" here!
This single sets a much darker tone than the first demo CD and is a sign of things to come. The title track explores themes of destruction and crushing hopelessness, while its B-Side "Nematocyst" deals with the subject of addiction, be it to drugs or a negative situation or any other scenario that ultimately can destroy a person. The sound is heavy and unmistakably drenched in darkness, but retains the familiar melodic edge we have made ourselves known for. The single features also artwork (as well as the drumming!) from the highly talented Vedran Benčić!
The Lineup
Jay Taylor – Vocals, Programming
Lewis Hoadley – Guitars, Addtl. Programming
Matt Hayman – Bass Guitars
The first demos from "Mechanical Animals"
Our first E.P. was "Mechanical Animals", featuring some of the earliest demos we had written and subsequently recorded. We released a limited number of physical copies on CD Digipak, featuring some very tongue-in-cheek artwork by Ian Cox from Inktrix to suit the cynical yet upbeat vibe of the title track. The E.P was highly popular across Europe and gained fans for the band from all across the world, a positive result that we can't wait to beat with the release of "Wrack and Ruin"!
You can listen to the whole E.P. for free (and download, because of course you'll want to!) on our SoundCloud page or stream it via the player below: